Exclusive
EXCLUSIVE DOCUMENTS: Kendra Wilkinson's Mother Is Bankrupt -- Read The Court Filing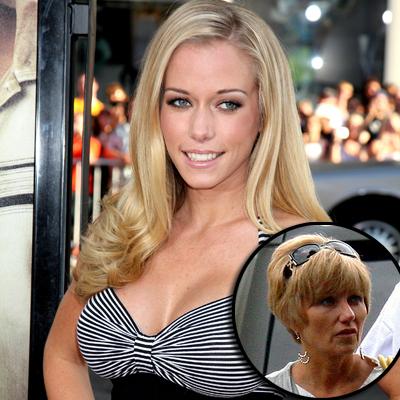 Reality star Kendra Wilkinson's mother filed for bankruptcy last year, despite her daughter's booming career and marriage to an NFL star, RadarOnline.com has exclusively learned.
EXCLUSIVE COURT DOCUMENTS: Read Patricia Wilkinson's Bankruptcy Petition
Patricia Wilkinson filed for Chapter 7 on May 11, last year, as the National Enquirer was first to report.
In court documents filed in the United States Bankruptcy Court Southern District of California and obtained by RadarOnline.com, the 52-year-old lists her occupation as patient services at an orthopedic surgery center.
Article continues below advertisement
Patricia, who made several appearances on The Girls Next Door with Kendra, lists her 21-year-old son, Colin, as a dependent and claims her average monthly income as $3,269.50.
However, Patricia's "current expenditures" are listed at a whopping $3,348 per month -- $78.50 more than what she brings in.
Kendra's mom also showed a rapid decline in her yearly salary from 2008 to 2010.
Her employment income in 2008 was $58,463 whereas it declined by nearly $37,000 in 2010 when she earned a minimal $21,600.
Meanwhile, Kendra married Hank Baskett on June 27, 2009 at the Playboy Mansion and sold their wedding photos to a magazine for $120,000.
Kendra, 25, and Hank, 28, welcomed their first child on December 11, 2009 -- Hank Baskett IV.
As RadarOnline.com was first to report, Kendra also banked nearly $680,000 last May when she secured the secret payment from Vivid Entertainment in addition to receiving up to 50 percent of sales for her sex tape, Kendra Exposed.