EXCLUSIVE DOCUMENTS: Gene Simmons' Lawsuit Against Make-Up Artist Is Dismissed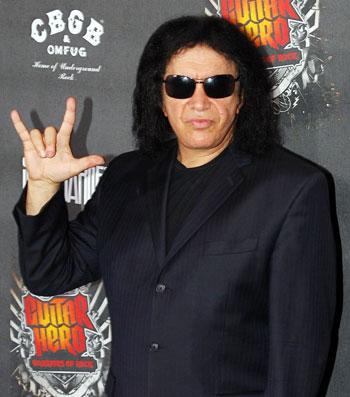 Gene Simmons' lawsuit for declaratory relief, that he filed against ESPN make-up artist, Victoria Jackson has been dismissed.
The dismissal was formally entered on March 1, 2011 and RadarOnline.com has exclusively obtained the documents..
EXCLUSIVE DOCUMENTS: Gene Simmons Lawsuit Dismissed
Simmons had filed his suit, in which he was asking for $185,000, as a preemptive strike against Jackson, before she filed suit against him.
Article continues below advertisement
Jackson's lawsuit against Simmons, for sexual assault, is still active.
Jackson alleges that that she was sexually assaulted by Simmons when he appeared on ESPN's Sports Center last May.
Jackson stated at a deposition that Simmons ground his groin into her and she feels "like I was raped with my clothes on." Jackson went on to say in that deposition:"Emotionally, an overwhelming sense of sadness, nervousness, anxiety, a lot of shame and - just I feel like - I feel like I was raped with my clothes on."
MORE ON:
Celebrity Justice