EXCLUSIVE DOCUMENTS: Dennis Hopper's Estranged Wife Sues For Return Of Her Asparagus Tongs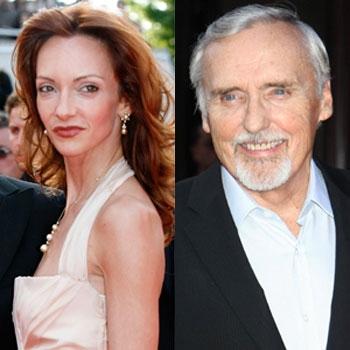 Dennis Hopper's estranged wife is accusing the late actor of taking her possessions to the grave, and now she wants them back.
In documents exclusively obtained by RadarOnline.com Victoria Duffy is still battling Hopper's Trust after his death and has now filed a lawsuit requesting the return of property she claims belongs to her.
EXCLUSIVE DOCUMENTS: Victoria Duffy Sues For Return Of Possessions
In the court papers, Duffy claims the Dennis Hopper Trust is wrongfully in possession of her items, including gifts from her ex, her parents and friends during the time she was married to the star.
Article continues below advertisement
And with nine pages of property listed, she is determined to get back everything she believes is rightfully hers.
Duffy is fighting for artwork, family photos and documents to be returned, but she is also seeking some more bizarre items as well.
She wants her exercise bike, butcher's block, juicer, rosebushes and asparagus tongs back in her possession too.
Victoria - who Hopper was divorcing at the time he died of prostate cancer on May 28th 2010 - is suing his family and his estate for $1 million in child support, plus hundreds of thousands of dollars in unpaid judgement and personal expenses.