Exclusive
EXCLUSIVE: Children Services Investigation Into Mel Gibson & Oksana Grigorieva Officially Closed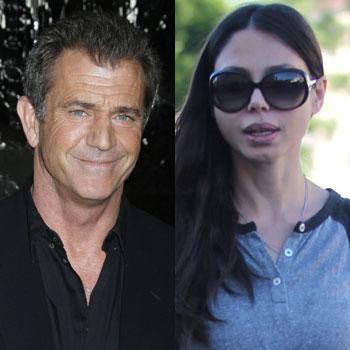 Mel Gibson is facing a misdemeanor charge of corporal injury involving a former co-habitant, his baby mama, Oksana Grigorieva, but the actor can breathe a sigh of relief, as the official investigation by the Department of Children And Family Services has been closed, RadarOnline.com is exclusively reporting.
The investigation was officially closed several weeks ago.
A source close to the situation tells RadarOnline.com: "The investigation only stayed open this long out of an abundance of caution, period. There was never any action taken against Mel or Oksana. Mel and Oksana obviously have their own issues, but Lucia is one very loved little girl, period.
Article continues below advertisement
"Say what you want to about them as individuals, but as parents, they are BOTH excellent, and only want the best for their little girl. Hopefully, somewhere down the line, they can co-parent her together.
"DCFS is aware that Mel is going to be charged with a misdemeanor domestic violence charge, and that didn't change the outcome of their findings, period," the source says. "The case is closed. DCFS could get involved again, IF there is a new complaint made involving Lucia."