EXCLUSIVE: Brooke Mueller's Lawyers Gathering Evidence To Prove Charlie Sheen Lied About Anti-Semitic Message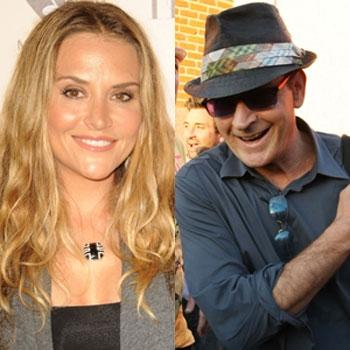 Brooke Mueller is taking her fight with Charlie Sheen to the next level.
Mueller and her top legal team will produce evidence -- and seek a court order for her estranged husband's phone records -- to prove that she received an anti-Semitic message from Sheen, RadarOnline.com has learned exclusively.
Top lawyers Sorrell Trope and Lori Howe are going to be obtaining cell phone records and evidence that pinpoints the location of Sheen's phone to prove that Brooke didn't send the text message, as Charlie Sheen is claiming, an insider tells us.
Article continues below advertisement
Mueller alleged in court papers that Sheen sent her a text message about his manager Mark Burg, stating: "I must execute mark b like the stoopid Jew pig that he is..."
Sheen denied to RadarOnline.com that he sent that message and said Mueller was seen using his phone. Burg also told RadarOnline.com that Sheen is not anti-Semitic.
But sources close to the situation tell us that Mueller's legal team can prove she was not near Sheen's phone when the message was sent -- and they will also go to court to get access to Sheen's records and pinpoint the location of the phone.
Mueller was "shooting with Paris Hilton the day that she received the anti-Semitic text message from Charlie," the source told RadarOnline.com. "Evidence will be provided at the restraining order hearing that will be able to pinpoint the exact location of where Brooke was when she received that text. That evidence will also prove that Brooke didn't have possession of Charlie's cell phone.
"Brooke's lawyer's are going to be seeking a court order to get access to Charlie's cell phone records as well that will be able to pinpoint where Charlie's cell phone was when that text message was sent."
Article continues below advertisement
A restraining order hearing has been set for March 22, 2011 to determine if the temporary order Brooke obtained should be made permanent. Under terms of the TRO, Charlie isn't allowed to have any contact with Brooke or their twin boys, Bob and Max.
The text message controversy also has the possibility of unraveling the couple's divorce agreement, the source contends, because there are very strict clauses prohibiting Brooke and Charlie from saying anything negative about each other to the press.