Cram For Will and Kate's Big Day With 'The Royal Wedding For Dummies'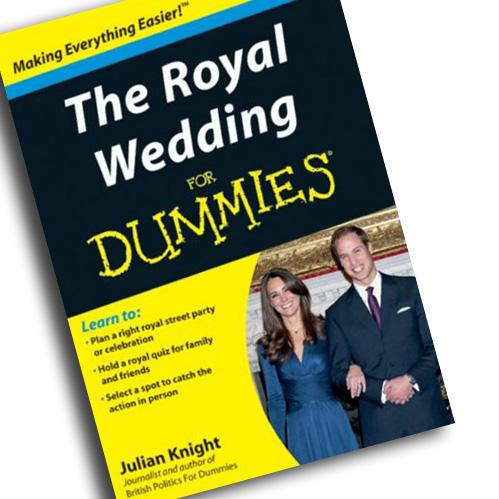 With only 35 days before Prince William and Kate Middleton's wedding, it's time to start hitting the books and buffing up on your royal knowledge, and RadarOnline.com has details of the book that claims to the ultimate guide to the big day.
The Royal Wedding For Dummies by Julian Knight has just hit shelves and boasts of being packed with fun and irreverent facts to help excited Anglophiles enjoy, understand and join in the festivities, plus "royal trivia sure to tax the talents of young and old alike."
Article continues below advertisement
Along with biographies of the bride and groom-to-be and background on their relationship, the book includes historical tit-bits of royal marriages throughout history, dating back to Henry II's coupling with Eleanor of Aquitane in 1152.
The Where Did They Go? section gives details of romantic regal honeymoons, while a score-card ranks the ultimate results of royal nuptials.
The chapter titled Know Your Heads of State and Hangers-On teaches avid Royal wedding watchers who's who in the pews at Westminster Abbey and wedding related-bashes.
For those lucky enough to be in London on Friday, April 29, Knight offers up tips on the best viewing points as the royal party passes, tastiest spots to grab a bite or a pint, and travel advice on getting around the city amidst the mayhem.
Commoners stuck watching in the U.S. are not neglected, The Royal Wedding For Dummies teaches readers how to throw a "right royal street party," and a recipe section gives advice on how to cook "the best of British fare."