Charlie Sheen's Former Lover Ginger Lynn Auctioning Off Past Gifts From The Star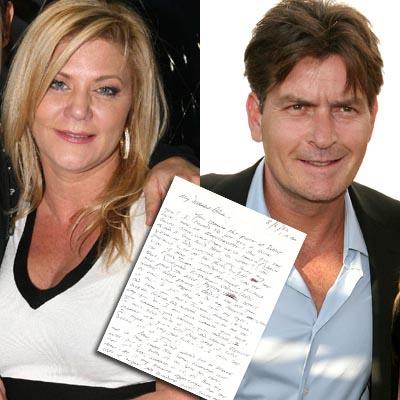 One of Charlie Sheen's past porn lovers is capitalizing on the actor's front page notoriety by auctioning off gifts he gave her during their five-year, on-and-off affair during the 1990's, RadarOnline.com has learned.
Ginger Lynn, a 48-year-old former porn star whose body of work goes back to the days of John Holmes, is selling a book Sheen gave her; a letter he wrote and a poem he penned for her on her Web site - all starting at $500 each.
Article continues below advertisement
The book -- an informational hardcover by Consumer Reports Books titled The Complete Drug Reference 1991 Edition -- comes with an inscription from Sheen which reads, "To Ging - From one druggie to another…Love - C"
Other mementos the actress is planning on selling from her fling with the former Two and a Half Men star include a Cincinnati Reds ball cap; a string of pearls he gave her, and a vest he wore in one of his films.
Lynn, who hasn't seen Sheen in 15 years, told the Los Angeles Times the items will make a nifty gift for those interested in the multi-dimensional actor.
"There's a side of him that I don't think many people hear about," Lynn told the paper. "Especially because right now, everyone's focusing on the negative. I have the soft, the considerate, the sensitive, the warm, the scared, the encouraging sides -- I have all these sides of Charlie that no one's talking about."
"Of course, it's a business opportunity," she conceded.
Lynn told the paper that while her relationship with Sheen ended badly, the mercurial actor never laid a hand on her.
"Not one time did he raise his voice," Lynn said. "No violence."
Stay with us for more exclusive content on the Charlie Sheen saga as it unfolds.
RELATED STORIES: