Charlie Sheen Tweets: I'd Rather Go On A Road Trip Than Do Nancy Grace's Show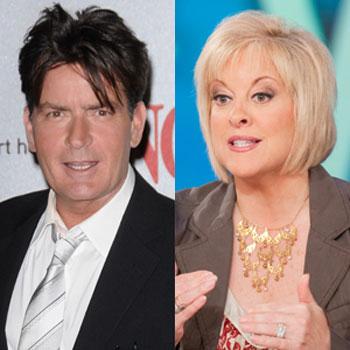 Here's one television program Charlie Sheen won't be doing.
The most watched person on the Twitterverse just fired off his second Tweet, declaring: "Just got invited to do the Nancy Grace Show... I'd rather go on a long road trip with Chuck Lorre in a '75 Pacer."
READ CHARLIE SHEEN'S TOXICOLOGY RESULTS: Charlie Sheen Passes Blood & Urine Drug Test
Since doing his first sit-down interview with RadarOnline.com, the embattled Two and a Half Men star has appeared on ABC News' Good Morning America, NBC's Today Show and CNN's Piers Morgan Tonight.
Article continues below advertisement