Charlie Sheen Joins Twitter!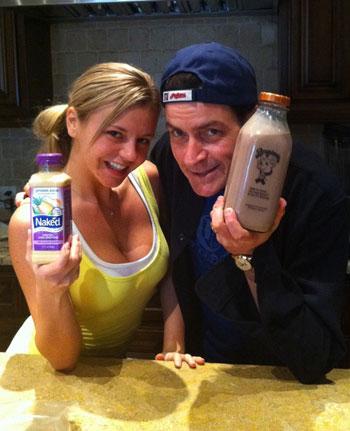 It's official, and verified – Charlie Sheen has joined the world of Twitter.
The Two and a Half Men actor has been on a media tour recently doing interview after interview and now he's taken to social networking by getting his own Twitter account on Tuesday -- @CharlieSheen -- RadarOnline.com has learned.
Sheen has no problem poking fun at himself, noting his occupation in the Twitter biography section as, "Unemployed Winner…."
Article continues below advertisement
The 45-year-old actor chose to post a photo of himself and "goddess" Bree Olson, holding a bottle of juice and a bottle of chocolate milk, as his first message to fans.
"Winning..! Choose your Vice…" the caption reads.
At the time of publication, Sheen was nearing 35,000 followers at a rate of more than 2,000 followers per minute.
As Sheen would say – Winner!
RELATED STORIES:
EXCLUSIVE DOCUMENT: Charlie Sheen Lawyer's Blistering Letter To CBS -- READ IT HERE