BEAUTY RADAR: Celeb Stylist Oliver Ifergan Launches His Own Product Line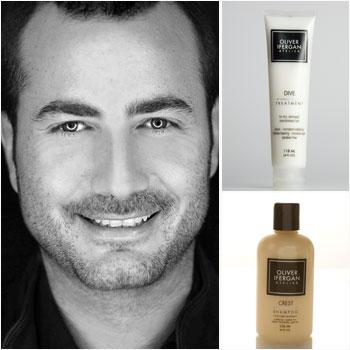 Oliver Ifergan, who has been chopping, coloring and tousling the tresses of celebs such as America Ferrera, Sofia Vergara and Tom Ford in his Beverly Hills since 2008, recently launched his own extensive product line—and we can't get enough of it!
From staples such as Wave and Crest Shampoo and Daily Conditioner (all 2oz for $7, 8oz for $18, 32oz for $45) to their salt infused Day at the Beach Spray ($18) and root lifting OMG Root Boost ($25) the splashy and extensive collection is formulated for all types of hair, competitively priced with other high-end lines.
Article continues below advertisement
A must-have for every girl-on-the-go, is the ASAP Dry Shampoo ($25), which gives salon fresh hair on those days the alarm goes off a few minutes too late!
All products can be purchased at Oliver Ifergan Atelier in Beverly Hills or by clicking here.