AUDIO: Dancing With The Stars Chelsea Kane Is Disney's Latest Starlet Caught In Cocaine Scandal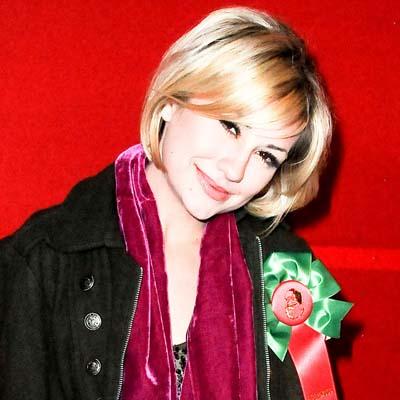 Disney star and Dancing with the Stars contestant Chelsea Kane is the latest young starlet to be fingered in a scandalous cocaine video, but RadarOnline.com has obtained audio of Kane adamantly denying that it's her.
"That bums me out hard core because it's not me, and the other girl that they're suggesting in the video is my co-star Nicole Anderson," Kane said Tuesday morning during a radio interview when asked about the alleged video.
Article continues below advertisement
"It's just such a bummer because our faces are pixilated and it's just so obvious that someone is trying to start some controversy."
A small clip of the said video was viewed by RadarOnline.com after the source who has it said it was "footage that makes the Miley Cyrus bong video look like a Disney movie."
"There is more than one famous person in the footage," the source told RadarOnline.com.
But 22-year-old Kane told Detroit's Mojo in the Morning that although this is the first time she's been at the center of a scandal, it's not likely that she will take any legal action.
MORE ON:
Dancing With the Stars
Chelsea Kane on Mojo In The Morning
"The hard part is it'd be different if I got caught doing something really bad and it was like, oh man, how do I deal with this?" Kane said.
"But it's frustrating when you have to defend yourself against something that didn't happen and that wasn't you."
The Starstruck actress notes that it's especially tough on the wholesome image she's trying to keep up.
"When you're going into a show like this Dancing with the Stars and coming from such a wholesome network, it's really frustrating," she said.
"I was actually in rehearsal and had several missed calls from my mom…and she said, 'Are you seeing this on the Internet?' and was devastated. I can say 100% hands down it's not me."
VIDEO: George Lopez Makes 'Pig Joke' At Kirstie Alley's Expense
Whoever the mystery girl turns out to be, she'll be joining the hall of shame with a slew of young actresses who have been caught in a scandal recently: Miley Cyrus caught on camera taking a hit from a bong, Demi Lovato entering a rehab treatment facility and Lindsay Lohan's ongoing legal issues and addiction battles.
RELATED STORIES: