VIDEO: Academy Awards Goes Auto-tune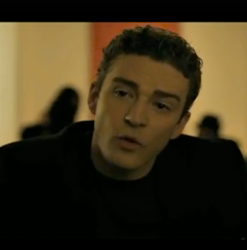 The Academy Awards is always a yearbook of what's hot -- not just in the movies, but society as well -- and on Sunday night, producers gave a comedic nod to the auto-tune-fueled viral video epidemic, mashing up a number of the year's films in a medley YouTube sensation Antoine Dodson couldn't have done any better.
The sequence featured splices from some of the year's biggest commercial hits, such as Eclipse, Harry Potter and the Deathly Hallows, The Social Network and Toy Story 3.
Article continues below advertisement
The bit paid tribute to some of the finer things in life, like Taylor Lautner's abs or Mark Zuckerberg's billions, and was well-received by the audience, who laughed and clapped.
Watch the video on RadarOnline.com
RELATED STORIES: