NEW DETAILS: Police Consider Filing Charges In Death Of Baby At Oprah's School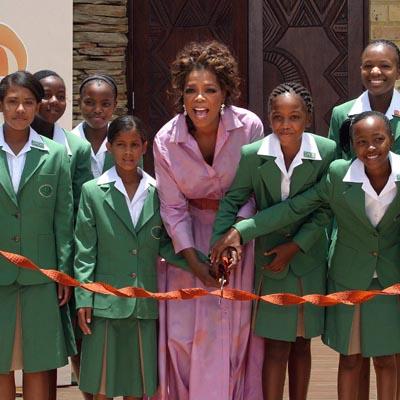 Police in Johannesburg are investigating whether to file charges after a newborn baby was found dead at Oprah Winfrey's elite South African high school.
In a statement Monday, the Oprah Winfrey Leadership Academy said it was awaiting the outcome of the police investigation into the birth last week, and in the meantime, it was providing counseling for students.
As RadarOnline.com previously reported last Friday, authorities say a 17-year-old student gave birth at the school and was taken to the hospital after she started bleeding excessively.
Article continues below advertisement
The baby was found in a plastic bag filled with bloodied clothes.
Officials at the school said they were respecting and protecting the pupil's privacy and not releasing her name.
Winfrey opened the school in 2007 with the dream "of building a first-class school to nurture, educate and turn gifted South African girls from impoverished backgrounds into the country's future leaders," according to the school's website.
But soon after it opened, the school was engulfed in controversy when a dormitory supervisor was accused of trying to kiss and fondle students. The supervisor was acquitted of sexual assault charges last year.
RELATED STORIES: