The Party Goes On For Jaime Pressly Despite DUI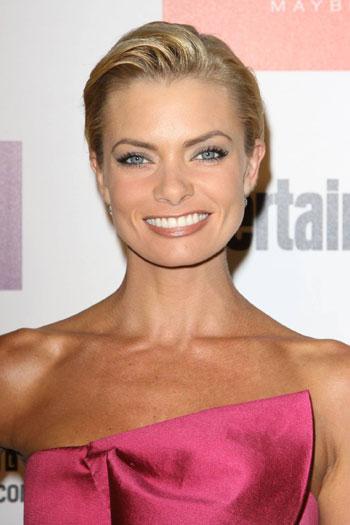 UPDATE: After RadarOnline.com first reported news of this event, Jaime and the event organizer have announced the red capret has been cancelled.
Article continues below advertisement
---
---
Jaime Pressly isn't going to stop a little thing like a DUI, a pending divorce, a battle with the IRS over back taxes and a possible looming custody battle get in the way of her getting her party on!
In fact, RadarOnline.com has learned that the troubled actress is planning on heading to Las Vegas this Friday to live it up at the Palms Casino Resort at not one, but TWO different nightclubs.
The 33-year-old is headlining a party at Rain and Moon nightclubs in association with 9 Group, who announce in a media alert: "Jaime Pressly parties with 9 Group at Palms Casino Resort, February 4."
Article continues below advertisement
Going on to announce: "Actress and model Jaime Pressly experiences CLASH Fridays at Rain Nightclub and enjoys the scene at Moon Nightclub".
As RadarOnline.com previously reported, friends are growing increasingly concerned for Pressly, an Emmy Award winner, after she spent a night behind bars for an alleged January 5 DUI before being released on $15,000 bail.
In addition, she is facing a possible custody battle with her ex-fiance Eric Cubiche, over their three-year-old son Dezi.
In an exclusive interview, Cubiche's mother, Nairis Calvo told RadarOnline.com: "Little Dezi is the most important thing in my son's life, and we will do anything to protect him."
Going on to say: "Jaime and Eric have always had a nice relationship when it comes to my grandson Dezi, but that could change.
EXCLUSIVE DOCUMENT: Police Report On Jaime Pressly
"My son remains focused on Dezi and everything is good with our family and my grandson. We're very protective of Dezi and want nothing but the best for that precious boy."