Paris Hilton's Beau Cy Waits To Fight Pot Charges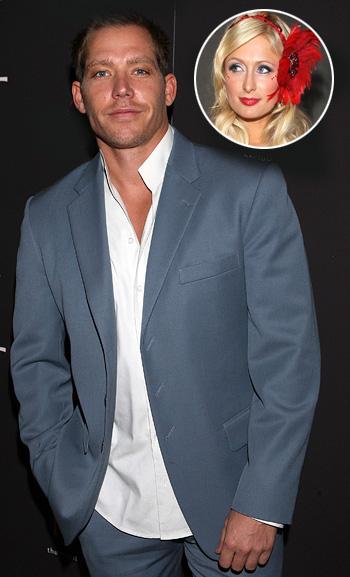 Cy Waits has a date -- and it's not with Paris Hilton.
Waits -- who is romantically involved with the socialite/reality TV star -- has been granted a August 22 preliminary hearing date to fight criminal charges related to his arrest last summer in Las Vegas, RadarOnline.com has learned.
His attorney, Richard Schonfeld, told a judge in Las Vegas on Thursday that he intends to challenge the constitutionality of Waits' felony charge of being under the influence of marijuana.
Article continues below advertisement
Waits, 35, was not required to appear at the hearing, and he did not.
As we previously reported, on August 26, 2010, authorities in Vegas pulled over a Cadillac SUV being driven by Waits, claiming to smell marijuana coming from it; Hilton was a passenger in the car.
Waits was subsequently arrested on suspicion of driving under the influence of alcohol or drugs, as was Hilton, after police said they found cocaine in the socialite's designer purse.
Waits was later charged with three counts -- a felony and two misdemeanors. The felony charge is for being the influence of a controlled substance (marijuana). The misdemeanors are for driving under the influence of a controlled substance (marijuana) and possession of a controlled substance (marijuana).
If convicted, Waits could get jail time in addition to mandatory probation.
In wake of his arrest, Waits was fired from his job as the head of nightclub operations for Wynn and Encore properties.