Lady Gaga Arrives To The Grammys---In An Egg!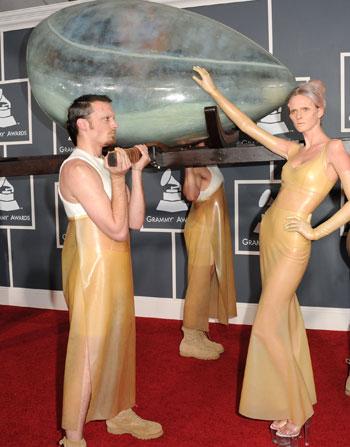 Leave it to Lady Gaga to make the wackiest entrance in the history of the Grammy Awards! The eccentric singer, managed to outdo her meaty ensemble from the MTV Video Music Awards, but arriving to the Grammys inside of a giant egg. Carried by a slew of beautiful people, the singer was encased a shiny, pearled egg.
AUDIO: Compare Gaga And Madonna's Songs For Yourself
The singer, who won the first award of the evening given for Best Short Form Video for Bad Romance, is up for several Grammy's this evening.
Article continues below advertisement