George Clooney: Awards Season Makes Me Feel 'Unclean'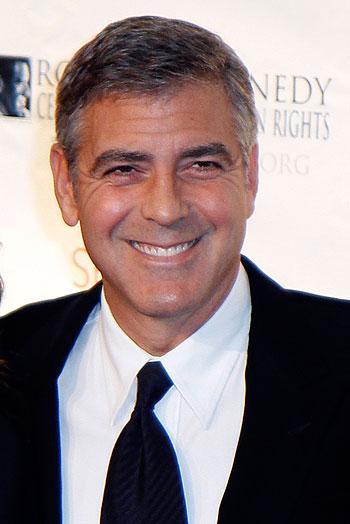 It's a dirty job, but someone's got to do it!
For most actors, the Oscars are like the Noble Prize of the movie world, but for George Clooney the awards season just makes him feel dirty and RadarOnline.com has all the answers as to why.
Speaking out in a candid interview with Newsweek, the humanitarian talks openly about his tireless campaigning for worn-torn Sudan and why his political battles help keep him grounded.
Article continues below advertisement
"I had just come out of Oscar season," he said of his decision to travel to Sudan in 2005. "I had two movies up, and you really do campaign, like kissing babies.
"So by the time it's over, you sort of feel unclean. You want to do something that makes you feel better."
Clooney is one of the most politically active celebrities in Hollywood and he has given up much of his time to help those less fortunate to achieve independence peacefully.
But he admits he still feels guilty that he can't do more.
"These guys have a day job that pays them nothing and is dangerous," he said of the relief workers he lives with during his time in Sudan.
"My day job pays very well, and the worst thing that happens is you get some bad food from craft service."
But he is not about to give up his day job any time soon and will instead continue to use his star power for good.
Article continues below advertisement
"My job is to amplify the voice of the guy who lives here and is worried about his wife and children being slaughtered," he said.
"He wants to shout it from the mountaintops, but he doesn't have a very big megaphone or a very big mountain.
"So he's asking anyone who has a mountain and megaphone to protect his family, his village. And if he finds me and asks, 'You got a big megaphone?' and I say, 'Yes.' 'You got a decent-size mountain to yell it from?' 'Yeah, I got a pretty good-sized mountain.' 'Will you do me a favor and yell it?' And I go, 'Absolutely'."