EXCLUSIVE DETAILS: Former MADD Chapter President Arrested For Drunk Driving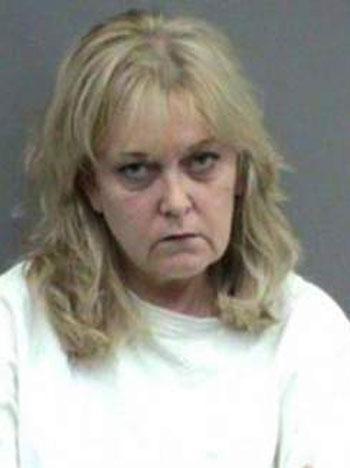 Meet Debra Oberlin.
The 48-year-old realtor, a native of Gainesville, Florida -- and former president of its' local Mothers Against Drunk Driving chapter -- was arrested in connection with driving under the influence, RadarOnline.com has learned.
Oberlin was pulled over by police at 1:10 am ET February 18 after officers reported seeing her driving erratically, swerving and crossing lanes, according to the area's local paper, The Gainesville Sun.
Article continues below advertisement
Oberlin's field sobriety test told the rest of the story, the paper reported, as she rang up between a .234 and .239 blood-alcohol level, far surpassing the state's legal limit of .08.
In an exclusive statement to RadarOnline.com, a spokesperson for MADD responds to Oberlin's arrest:
"MADD is concerned to hear about the recent alleged drunk driving arrest of Debra Oberlin. MADD commends law enforcement for their efforts to keep our roads safe and are hopeful that no one was hurt as a result of this incident.
In 2009 alone, nearly 11,000 lives were lost due to drunk driving and another 400,000 people were injured in alcohol-related crashes in the U.S. It is our hope that this recent occurrence will serve as a reminder to others to plan ahead for a safe ride if their plans include alcohol."
In addition, MADD says that Ms. Oberlin's term as chapter president of MADD was nearly 20 years ago and she was serving in a volunteer capacity.
Oberlin's MADD chapter closed in 1996 due to lack of financial support; she'd served atop the branch for three years.
RELATED STORIES: