Camille Grammer: 'I Wish Kelsey & Kayte Love, Happiness In New Marriage'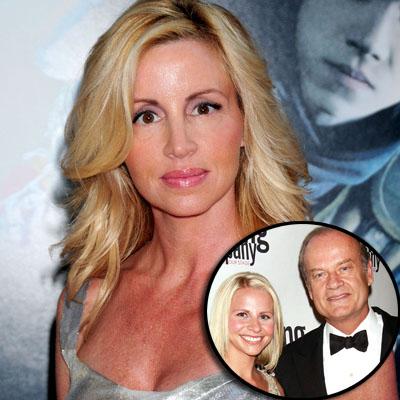 Real Housewives of Beverly Hills star Camille Grammer is wishing her ex husband and his new fiancé "love and happiness in their new marriage" after their divorce was finalized in a Los Angeles court on Thursday.
OFFICIAL DOCUMENT: Read Kelsey & Camille's Divorce Decree
Camille, 42, tells RadarOnline.com, "I have a great many mixed feelings about today -- I'm sad for what was, yet excited about the road ahead.
Article continues below advertisement
"I'm grateful to my family and friends who have stood by me through this time -- I will never forget their love and support.
"What I most hope is that Kelsey and I can improve our communications and truly co-parent our two wonderful children; and I wish Kelsey and Kate love and happiness in their new marriage."
As RadarOnline.com reported, a judge in Los Angeles Superior Court signed the former couple's divorce decree Thursday morning.