EXCLUSIVE BLOG: Jesse Csincsak Calls The Bachelor's Michelle 'Single White Female' (Ouch!)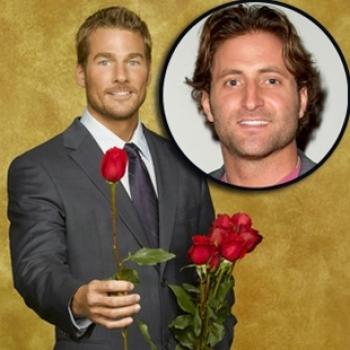 Jesse Csincsak -- the free wheelin', free spirited professional snowboarder who won the fourth season of The Bachelorette -- is exclusively blogging for RadarOnline.com, and he's here to give his candid takes on the 15th season of The Bachelor, which features the return engagement of Texas hunk Brad Womack.
OK, so last night's show was pretty much the "Emily Gets Set Up To Be The Next Bachelorette" show ... the rest was just a drama-filled bunch of nonsense that was pretty boring to watch, so this week's blog will be short and sweet.
Article continues below advertisement
The EMILY STORY has been built up by production since day one ... SHE IS A PRODUCER'S DREAM ... even when under the gun at the NASCAR date, she still faced her feelings, drove the car and said, "I want to start something new with someone new" ... How can you not love this girl? ... SHE REALLY IS THE ALL-AMERICAN GIRL!!!
When you go through the casting process to get on the show, you have to fill out a 200-question personality quiz where they ask you such things as, "Are you afraid of something that happened to you in the past 5 years?" -- I guarantee Emily's quiz was filled with tons of stuff that the producers were like WAHOOO!!! This will make for good TV, and now look: this whole two-hour episode was pretty much built around her.
They showed Emily in the previews for next week, and Brad was asking her about meeting her daughter ... I guarantee she gets a hometown date, and will make it pretty far in the show before she gets sent home to become the next Bachelorette ... They have to build up her story until the very end, before they can make her the next one.
Another thing I found interesting about last night was that Chantal O told Brad that she loved him ... then she said 'Oops, that was a mistake' ... Mistake or not, she said it. As far as I am concerned, Brad doesn't have a connection with any other girl like he does with Chantal.
Article continues below advertisement