Britney Spears Twitter Chat With Fans: I'm A Boring Homebody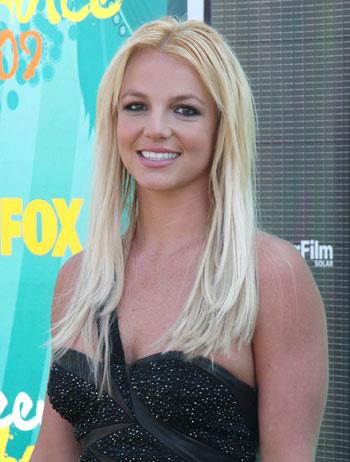 Long gone are the days of head-shaving meltdowns and screaming headlines. Britney Spears described herself as a "boring homebody" in a Q&A Twitter chat with her fans on Thursday.
"I'm really just a boring homebody who loves staying home with my kids and thats where i'm the happiest," she said in response to a fan's question.
The Twitter session gave Britney a great forum to promote her new album, Femme Fatale, which drops on March 29.
Article continues below advertisement
The singer also mentioned how much she admires Madonna and likes Lady Gaga.
But don't expect to see her at the Grammys. Addressing a rumor that she is going to appear, Britney wrote: "I won't be there and was never planning on going."
One place she does want to go, however, is on tour. Britney wrote on Twitter: "I'm thinking about tour right now and I would to visit a lot of places I didnt get to go to on my last tour....Especially BRAZIL!!!"
More Twitter highlights from Britney: "I love Lady Gaga. I think she's a really interesting artist."
On her upcoming album: "I would describe it as moody, edgy pop with A LOT of energy.I co-wrote a couple of songs. I think its some of the best work I have ever done."
Favorite movie: "I LOVE Ferris Bueller's Day Off."
Favorite candle: "I LOVE vanilla candles."
On being compared to Madonna: "It's so flattering! I really LOVE Madonna and she has been a huge inspiration for me."