AUDIO: Glee's Matthew Morrison Premieres New Single 'Summer Rain'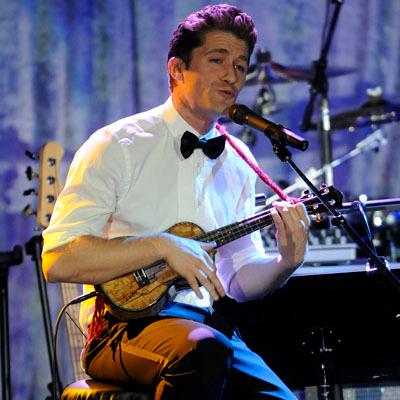 Glee's Matthew Morrison launched his debut single Summer Rain on Ryan Seacrest's KIIS-FM radio show Monday, and RadarOnline.com has the audio for you.
Morrison, who plays Will Schuester on the Fox prime-time hit, told Seacrest, "I can't believe the single is out there in the world now, and thank you for playing it" after Seacrest premiered the track on his radio show.
Morrison, 32, claimed he was originally asked to record an album of cover songs, but said he nixed the idea, as, "I thought, to be taken seriously as an artist, I had to write my own songs."
Article continues below advertisement
Morrison, who's touring from May until July, admitted he's "nervous" to go on the road and perform as many as 18 songs in a set.
Listen to Matthew's song on RadarOnline.com
Fun fact: former Go-Go Belinda Carlisle hit the Billboard top 30 with a track of the same name (Summer Rain) in January 1990.
Glee airs Tuesday night at 8/7c on Fox.
RELATED STORIES:
Concert Review: Glee Live! Brings Magic Of TV Show To The Stage