Apple Stock Falls After Video Show Frail Steve Jobs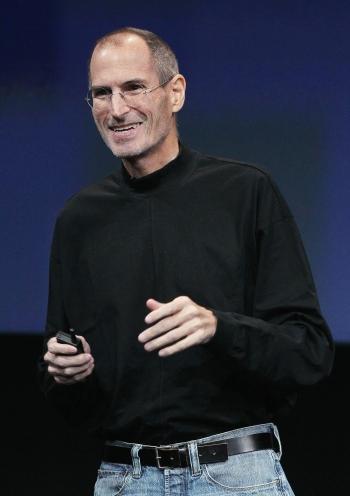 Apple stock fell after exclusive video showed Steve Jobs unsteady on his feet, sparking more concerns about the health of the computer genius and company CEO.
Apple share prices opened Tuesday nearly 9 points down from Monday's close.
RadarOnline.com posted exclusive video on Monday, after the stock market closed, showing Jobs wobbling and unsteady as he walked a few short steps to his car. That video has reignited talk in the financial community and elsewhere about Jobs' health and how it may affect the company.
Article continues below advertisement
It is the first video of Jobs since reports that his health is dramatically failing.
By midday Tuesday, Apple stock traded at approximately 341 dollars per share, after closing Monday at 350.56. That's a 2.5% drop.
Jobs turns 56 on Thursday. A shareholder meeting is scheduled for Wednesday. Jobs took a leave of absence for medical reasons from his CEO position last month and has not disclosed his illness. RadarOnline.com reported exclusively that he has been getting treatment at the Stanford Cancer Center in Palo Alto, California – the same place where Patrick Swayze was treated for pancreatic cancer.
In 2004, Jobs was diagnosed with a neuroendocrine tumor, a rare form of cancer.
Amid the rampant speculation regarding Jobs' health, investors are preparing to vote on a resolution sponsored by an Illinois pension fund that would force the board to adopt and publish a "succession planning policy". That resolution was drafted before the video of Jobs surfaced but reports are now speculating it has greater urgency because Jobs' appears so frail in the video.