Woman Who Raised Kidnap Survivor Carlina White Turns Herself In To Cops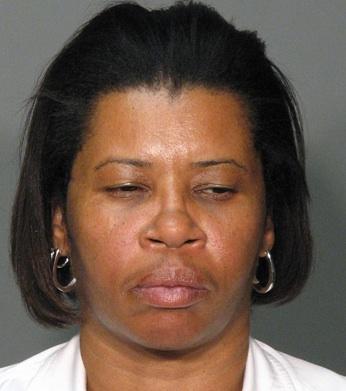 The woman who raised Carlina White for 23 years following her kidnapping from a New York hospital turned herself into the police Sunday, RadarOnline.com is reporting.
Federal officials have confirmed that Ann Pettway is being held in Bridgeport, Conn.
It is not yet known if Pettway herself kidnapped Carlina when she was just 19 days old but she is the woman who raised her.
Growing up in Connecticut and Georgia, Carlina long had a hunch that Pettway wasn't her biological mother, and recently did her own detective work on missing children who'd been born in 1987.
Article continues below advertisement
She found her own photo on the website of the Center for Missing and Exploited Children. With the help of that organization and the NYPD, she was reunited with her real family in the Bronx.
RELATED STORIES:
EXCLUSIVE: Carlina White's Grandmother Says Kidnapper 'Should Pay'
Carlina White Wants Authorities To 'Get Their Hands On' The Woman Who Kidnapped Her
VIDEO: Carlina White Reunites With Her Real Family