WEEKEND BOX OFFICE: True Grit Has True Staying Power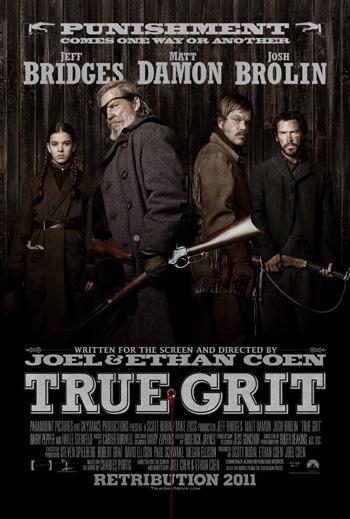 True Grit has finished # 1 in the weekend box office race, an almost unheard-of accomplishment for a picture in its third week of release. The Jeff Bridges Western epic brought in $15 million in ticket sales. It edged out Little Fockers, which grossed $13.8 million.
Season of the Witch isn't going to help Nicolas Cage's troubled finances. His latest flick opened at number three, to a modest $10.7 million. That doesn't bode well for the actor's asking price going forward.
Article continues below advertisement
But Jeff Bridges did it again, posting two movies in the top five. His TRON: Legacy came in fourth, pulling in another $9.4 milliion.
And Black Swan remains the box office darling. The critically-acclaimed Natalie Portman thriller finished in fifth place, taking in another $8.3 million at the box office.
RELATED STORIES:
VIDEO: Jim Carrey Spoofs Black Swan On SNL
Jeff Bridges Rules The Box Office