Jared Lee Loughner Named As Tucson Guman - See His Strange Videos Here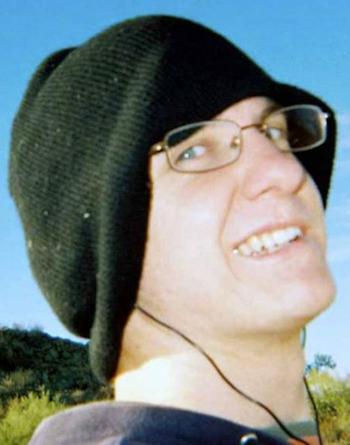 Congresswoman Gabby Giffords and 19 others were shot by 22-year-old Jared Lee Loughner, Tucson law enforcement officials have stated. They recovered a 9mm Glock handgun at the scene. The gun reportedly had an extended clip capable of holding 30 rounds.
Giffords, 40, was in critical condition Sunday morning. Doctors have expressed optimism that she will survive but have not predicted what permanent damage the shooting has caused.
Article continues below advertisement
A definite outsider with a disturbing view of the US and it's financial system, Loughner self-produced a series of bizarre videos which you can see here on RadarOnline.com.
The 22-year-old Tucson resident was taken into custody following the rampage that so far has cost six lives. As of Sunday, the FBI took custody of Loughner.
Loughner attended Northwest Aztec Middle College and Pima Community College, RadarOnline.com has learned. It does not appear he has any criminal record, but he can only be described as "fringe" in terms of his beliefs.
Numerous reports said he was asked to leave the community college after creating disturbances and exhibiting bizarre behavior. Some reports said that it was suggested he be mentally evaluated and one forensic psychiatrist, who did not examine Loughner, said his behavior was consistent with schizophrenia.
Loughner listed The Communist Manifesto and Hitler's Mein Kampf among his favorite books. The avid reader was also a volunteer at the Tucson book festival last year. The Arizona Daily Star ran a photo of Loughner volunteering at the event.
MORE ON:
Gabrielle Giffords
Article continues below advertisement
His videos are as over-the-top as they come but don't specifically deal with any current political issues. They do however create a bizarre portrait of a man whose actions have stunned the nation, with President Obama reacting and sending the head of the FBI to Arizona to take control of the investigation.
A second man, unnamed as of early Sunday, is also being sought by authorities, who believe he may have been involved.
Watch Loughner's strange videos below:
RELATED STORIES:
Sarah Palin Had Congresswoman Giffords On Her "Crosshairs Map"
Congresswoman Gabrielle Giffords Shot