Sophie Monk Regrets Plastic Surgery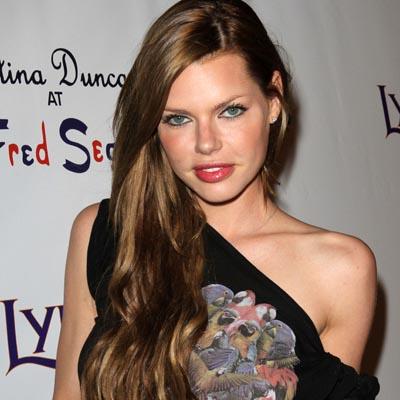 Sophie Monk has a regret or two when it comes to her looks -- revealing that she wishes she had opted to stay natural and not bow to pressure to undergo plastic surgery.
The beautiful 31-year-old Australian is believed to have had botox, collagen injections and a breast enlargement in her bid to make it big in the US – something she now regrets.
"I should have said no, but I trusted the doctor," she said to Australia's Who magazine.
Article continues below advertisement
She also talked about her battle with weight: "The stress of this business tends to come out through my body. Either I eat too much or I eat nothing. I need to be more responsible for my body," she said.
Monk once dated a plastic surgeon, Dr. John Diaz, as well as Ryan Seacrest and Benji Madden, but is now engaged to American businessman Jimmy Esebag, who is 20 years her senior.
The couple have been friends for years but started dating only three months ago -- and the model says she couldn't be happier.
"I've never had someone balance me out in a relationship before. They've either been workaholics too, or I needed to make the money for them," she said.
"With Jimmy, I just love everything about him. I know people are going to make remarks about us, but it doesn't bother me.
"Jimmy is worldly and smart and I want to be with someone I can learn from. I love everything about him. He's given me a new perspective on life."