Security Guard Describes Michael Jackson Death Scene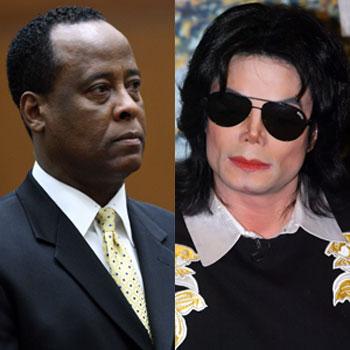 On the first day of testimony in the preliminary hearing for Dr. Conrad Murray, a security guard testified Murray asked for help doing CPR. Security Guard Faheem Muhammad was in the bedroom as Michael Jackson lay there not breathing. He said about Murray," I recall him being in a sort of panic state and I recall him shortly after asking if anyone in the room knew CPR." He said he and another security guard were shocked. The other guard began helping out while he kept the Jackson children away from the bedroom.
Article continues below advertisement
Earlier in the day, Jackson's personal assistant testified to the panic and chaos at the house and the hospital and said Murray asked him to remove some cream from Jackson's bedroom after Jackson was declared dead.
The first witness called to the stand was famed choreographer Kenny Ortega. He was working with Jackson on his upcoming This Is It tour. He testified just four days before Jackson's death, the singer was feeling sick at rehearsal and Ortega sent him home early.
Prosecutor David Walgren said he will offer evidence that shows Murray waited 21 minutes before calling 911 and first ordered bodyguards to clean up evidence in the room. The preliminary hearing is to see if there is enough evidence to try Murray for involuntary manslaughter in the death of Jackson. Prosecutors allege Murray treated Jackson with a lethal dose of the anesthetic propofol the night he died.