PHOTOS & EXCLUSIVE DETAILS: Kendall Jenner Shows Off Sexy Side In Modeling Photos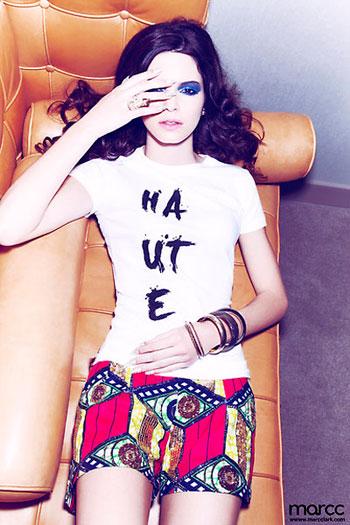 Kendall Jenner is on her way to supermodel status! Kim Kardashian's 15-year-old little sister scored a new modeling gig with Marc Clark's totally chic t-shirt line, and recently shot a racy ad campaign. RadarOnline.com has all the photos-- and also spoke exclusively with the designer about the fashion shoot.
"Kendall is an up-and-coming talent who exudes 'model'" Marc Clark gushed to RadarOnline.com. "I thought she was perfect for the launch of my new t-shirt line."
Article continues below advertisement
The gorgeous Keeping Up With The Kardashians star brought her beauty to the anything-but-basic collection of t-shirts, looking much older than her age wearing tons of makeup and showing lots of skin!
The all-day shoot took place at the swanky SLS hotel in Beverly Hills, and the designer said that Kendall "had a blast."
"She has a great personality," he added. "I think she has a really bright future ahead of her in modeling."