PHOTO: Guess Which Celebrity's Younger Sibling This is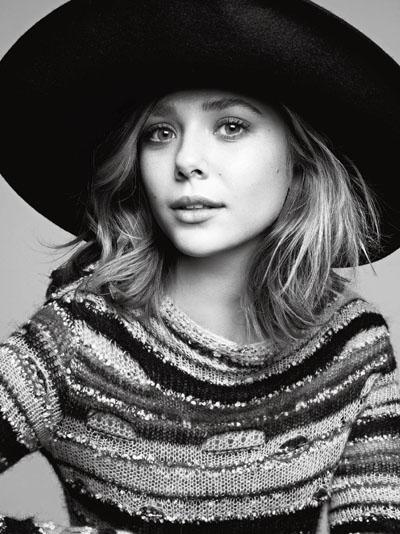 She is following in the famed -- and young footsteps -- of her older siblings.
But who is she?
You can find out after the jump here on RadarOnline.com.
Child stars Mary Kate and Ashley Olsen have been famous since they were babies -- and their multi-million dollar empire spans the entertainment industry -- but there's another Olsen bursting on the scene.
Elizabeth Olsen, the 21-year-old younger sister of the twins, is making news in the biz and appears in a new VMAN magazine spread as the "New Ingénue."
Article continues below advertisement
Enrolled at NYU, the same school MK and Ashley attended before dropping out; this sis seems to be taking baby steps with her acting experiences.
She's been an understudy on Broadway while in school and did local and school plays growing up in Los Angeles.
Elizabeth was nominated for the VMAN honor by her co-star Chase Crawford. She joins the Gossip Girl hottie, Katherine Keener and Jane Fonda in Peace, Love & Misunderstanding.
She told the magazine about studying acting and getting jobs.
"What's been most interesting is learning how other people work," she said.
"Because I'm learning how I work."
Elizabeth is lucky to have her veteran sisters to show her the ropes in Hollywood.
RELATED STORIES:
VIDEO: Meghan McCain Gives Olsen Twins A Shout Out