Oprah To Reveal A Huge Family Secret That 'Shook Me To My Core'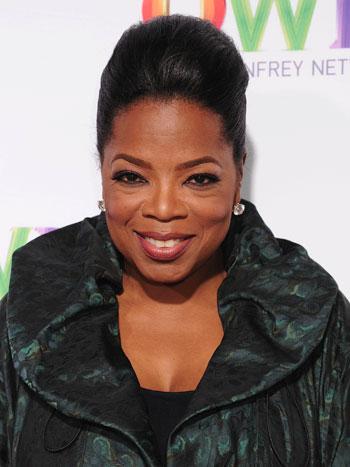 Talk show queen Oprah Winfrey will reveal a family secret that she said "literally shook to my core" on The Oprah Winfrey Show on Monday, RadarOnline.com is reporting.
"I thought I'd seen it all... but this, my friends, is the miracle of all miracles," Winfrey says in a commercial for the show.
Oprah, 56, wouldn't say whom would be involved in the episode -- only that it involves something she's learned about recently and is known to only a few people close to her
Article continues below advertisement
"I was given some news that literally shook me to my core," she said.
"This time, I'm the one being reunited... I was keeping a family secret for months and on Monday you're going to hear it straight from me."
Her production company, Harpo, wouldn't provide further details, reported Associated Press.
Oprah was born to unmarried teenagers, Vernon Winfrey and Vernita Lee.
As a teenager, she gave birth to a son who died shortly afterward - and spoke about the experience on CNN's Piers Morgan Tonight.