REPORT: Kelly Osbourne's Ex Cheated On Her With Transsexual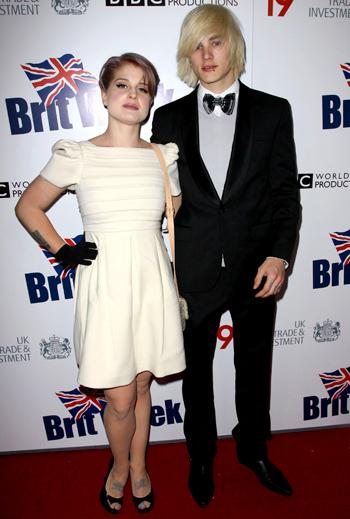 Kelly Osbourne tearfully went public last month with the end of her engagement to Luke Worrall. But what even Kelly didn't know at the time was that Luke's new girl was born a man, RadarOnline.com can report.
Kelly, 26, and Luke, a 21-year-old model had been engaged since late 2008 and had been planning to wed. That was until she discovered he was cheating on her with blonde beauty Elle Schneider and possibly others.
Article continues below advertisement
Now Elle has revealed that she is a pre-op transsexual. She told the UK's Daily Mirror she was born Reynaldo Gonzalez. She said she's been on female hormones for three years and has already had breast implants in preparation for her complete transgender surgery.
"I was open with Luke that I was born a boy," Elle, 21, said. "He didn't mind. In fact it turned him on more."
On December 28, Kelly went on a Twitter rampage against Worrall.
"Luke Worrall is the biggest piece of s**t. He is the worst thing that ever happened to me," wrote the Dancing with the Stars alum. "I have never felt heartbreak like this in my life. I came home for Xmas to see him meanwhile he has been f***ing hundreds of girls as well as men behind my back."
Elle said she and Luke met a year ago and she had no idea he was then engaged to Kelly Osbourne. "He was telling me he loved me and wanted us to get married," she said.