Exclusive
EXCLUSIVE: New Battle Erupts To Release Jessica Simpson's Banned Exercise Video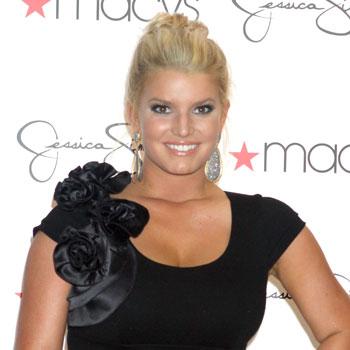 Just when she thought it was safe to step off the treadmill, Jessica Simpson finds herself in a new battle over an exercise video she doesn't want the public to see.
RadarOnline.com has learned exclusively that the video Jessica starred in for Speedfit, which led to a protracted and bitter court battle, has been sold and the new owner plans to challenge legal rulings prohibiting its release.
"I bought rights to distribute the Jessica Simpson... exercise video from Alex Astilean. My intent is to re-edit it," Ed Meyer told RadarOnline.com exclusively.
Article continues below advertisement
"I believe that the NY Court's recent judgment in favor of Jessica Simpson is moot and has no teeth, and I believe that I can distribute the new video from California."
Meyer also took a shot at Simpson, saying her weight would not have fluctuated over the years if she had followed the system featured on the video.
In a letter from Meyer to Simpson's lawyers, seen by RadarOnline.com, he contends: "While your client Jessica Simpson believes she has a valid New York court order preventing such a contract, she actually does not."
Meyer is relying on technical arguments surrounding where one of Jessica's businesses is actually registered to do business.
The controversial video was shot in 2005 but it took until May, 2010 for the legal dispute to be settled. That's when Jessica won an arbitration ruling to keep the exercise video from being distributed – a huge hurdle for Meyer.
Speedfit LLC and its owner Alex Astilean were barred from using Simpson's name and likeness to promote the video, which her team contended was not good enough to be sold. Astilean was ordered to pay Simpson's business manager David Levin $50,000 for defamation.
As that court battle raged on some of the video was leaked, including one bizarre segment where Astillean asks Jessica: "Do you ever see horses doing a marathon?" Jessica stomped her foot twice to answer no. (We're kidding! But Astillean really did ask that question.)
Other material leaked included a voice that allegedly is Levin's making very unflattering comments about Jessica and her dad.
RELATED STORIES: