Exclusive
EXCLUSIVE: Lindsay Lohan Skipping Grandmother's 87th Birthday To 'Focus On Sobriety', Says Dad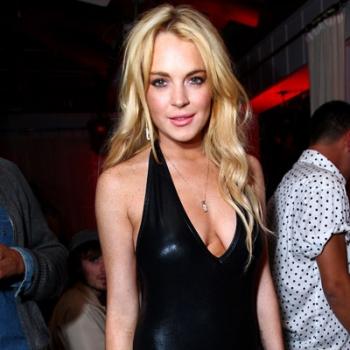 Lindsay Lohan has been out of rehab for just one week and while she's spending time with old friends and some family she is also choosing to skip some big events and RadarOnline.com has the exclusive details why.
Lindsay's Nana Sullivan, Dina's mom, is turning 87 this week but the 24-year-old actress won't be celebrating with her family at a party on the east coast.
Michael Lohan explained to RadarOnline.com that his daughter is staying put in Los Angeles and isn't asking the court to grant her special permission to travel for the event.
Article continues below advertisement
"She's not asking for anything extra," he said. "She's focusing on her sobriety."
He revealed that his daughter also missed his own mother's 70th birthday on January 7, but that the family understands why she isn't going to the parties.
More importantly, Michael says, is that Lindsay is proving she is focused and highly committed on her recovery and her own well-being.
"She realizes it is about putting herself first and being there for others, even from a distance."