Exclusive
EXCLUSIVE: Jon Gosselin NOT Making A Return To Welding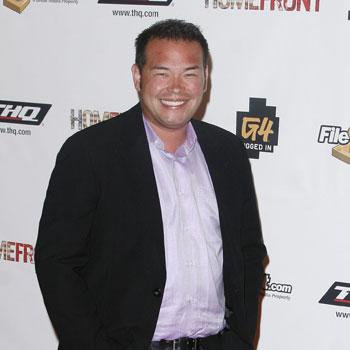 Don't expect Jon Gosselin to pick-up his blow-torch once again because he's NOT looking for work as a welder to augment his income, RadarOnline.com can reveal.
The website RumorFix is reporting that the father-of-eight is trying to land a welding gig after quitting his job with Global Green Property Services.
But a source close to Jon has laughed-off these stories that he's about to get back into his former profession.
Article continues below advertisement
"Jon used to do welding before he had his kids but he's definitely not trying to get back into that field at the moment." revealed the source.
"He hasn't done work for Global Green for quite some time but that was never his main job and he was only helping them out.
"Jon still has a job that he has been keeping under-wraps and he's not actively looking for any other work, that's the truth.
"All these other stories are just false and made-up by people without any foundation."
RadarOnline.com revealed that Gosselin had taken-up his latest job in the past few months which involves information technology and online marketing.
Although it does not pay as much cash as his former reality show with his ex-wife Kate Gosselin he has told friends and family that he enjoys it more than being on television.
He recently fought to prevent Kate from filming her new series on the TLC network Kate Plus 8 but a Pennsylvania judge green-lighted the show because it was work related.