Exclusive
EXCLUSIVE INTERVIEW: Lindsay Lohan's Accuser Speaks To District Attorney Investigators, Her Lawyer Reveals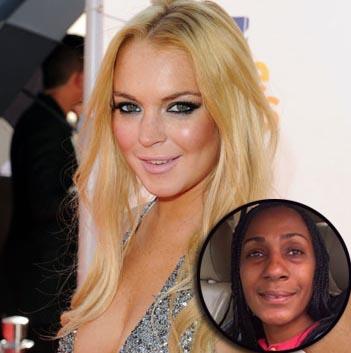 The fired Betty Ford Center worker who accused Lindsay Lohan of attacking her, and then refused to cooperate with the criminal investigation, spoke to law enforcement last week, RadarOnline.com is reporting exclusively.
Owen Latham McIntosh, the new lawyer for Dawn Holland, told RadarOnline.com: "As far as I know the Riverside District Attorney's investigation is still on-going.
"They briefly spoke with my client last week but we have not heard anything more from them relating to any charges them may or may not be pursuing."
Article continues below advertisement
Michael Lohan admitted to RadarOnline.com last week that he discussed a payoff with Holland's team but claimed she then got "greedy." Holland told RadarOnline.com that she never signed anything, denied a payoff scheme but then contradicted herself, admitting a plan was discussed for photos of herself with Lindsay to be taken and sold.
It is unclear if Holland is once again cooperating with investigators, who are suspicious of her sudden decision to not talk after filing a police complaint.
Holland dumped attorney Keith Davidson for McIntosh, who blasted the Betty Ford Center for turning its back on Holland.
"As far as I am concerned the real issue here is that Betty Ford has 'dropped the ball' as far as my client is concerned with this case,"McIntosh told RadarOnline.com.
"I have put in around six calls to their insurance carrier Sedgewick CMS and have yet to have a response regarding my client's workers compensation claim which is ridiculous.
Article continues below advertisement
"She is living off temporary disability benefits just now while they are stalling about the 'cause and scope' of her work at Betty Ford at the time of the incident.
"It is all just delaying tactics and something will have to be resolved sooner than later for my client."
Holland claimed that Lindsay attacked her at the Betty Ford Center when the actress returned late one night and received injuries as a result.