EXCLUSIVE DOCUMENTS: Rihanna Settles 'Bad Neighbor' Lawsuit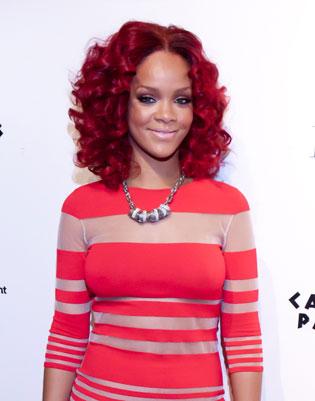 Rihanna has settled a 2009 lawsuit that was brought against her by Christian Moeller, who accused the singer of being a 'bad neighbor' amongst other things.
RadarOnline.com has exclusively obtained the settlement documents, that include a motion to dismiss, that were filed at Los Angeles Superior Court on January 25.
EXCLUSIVE DOCUMENTS: Rihanna Settles 'Bad Neighbor' Lawsuit
The 22-year-old, real name Robyn Fenty, was sued, along with her landlord Stephen Yacobian, for trespass, fraud, invasion of privacy and nuisance on June 16, 2009.
Article continues below advertisement
Within the myriad complaints in his lawsuit, Moeller was furious about the constant presence of chauffeurs idling and using his driveway and was upset by the tall bamboo plants on Rihanna's property that he claimed blocked his view of the city.
The documents do not state the details of the settlement, just that the case has been settled in it's entirety.
As RadarOnline.com previously reported others living in the neighborhood were quick to jump to Rihanna's defense and dismiss Moeller's allegations.
MORE ON:
hollywood happenings
"She is a good neighbor," one neighbor, who lives a stone's throw away from the singer, told RadarOnline.com. Going on to say that in fact, the Barbadian beauty "is hardly ever" at the house.
Another resident talked about how Rihanna is a breathe of fresh air compared to the home's previous tenants. "Several years ago it had squatters living there and it became a real party house with people coming from all over Los Angeles," the person said. "But after they were kicked out it became really quiet again and Rihanna hasn't caused any real problems. There have been a few parties there in the past month but nothing really so bad that people would file a lawsuit."