Exclusive
EXCLUSIVE DOCUMENTS: Edward Furlong's Estranged Wife Asks Judge To Modify Visitation With Their Son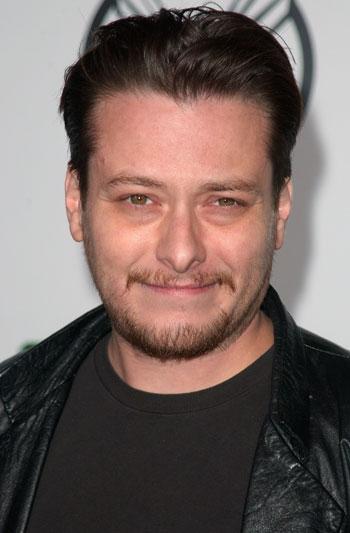 Edward Furlong's estranged wife, Rachael Kneeland, has asked a Los Angeles judge to modify the visitation agreement that the actor has with their son, Ethan, who is four years old.
In court docs, filed December 6, Rachael requests an end to all telephone contact between Furlong and Ethan, accusing the troubled 33-year-old of referring to her as 'a dragon' to their son and of repeatedly telling Ethan that Kneeland's boyfriend 'has a vagina'.
Article continues below advertisement
EXCLUSIVE DOCUMENTS: Edward Furlong's Estranged Wife Requests Modification To His Visitation Rights
The papers state that: "Irreparable harm will continue to occur to Ethan if this Court does not terminate Respondent's telephone contact with Ethan"
Going on to claim that: "During Respondent's phone calls with Ethan, I hear Respondent refer to me as a dragon and only talked to Ethan about how I (the dragon) am preventing Respondent from spending time with Ethan.
EXCLUSIVE DOCUMENTS: Edward Furlong Ordered To Stay Away From Estranged Wife
"Respondent repeatedly told Ethan that my boyfriend, Ron has a vagina. As a result, Ethan now refuses to participate in the telephone calls.
"Ethan acts out immediately before, during and/or after each telephone call; Ethan has spit on the the floor, yelled and screamed at me on several occasions, screamed, ran around the house on several occasions and is visibly upset. Respondent's telephone contact is no longer in Ethan's best interest."
Article continues below advertisement
The matter is currently under submission to Judge Teresa Beaudet.
In the meantime, Furlong was arrested this morning at a progress report hearing in which it was revealed that he violated terms of a restraining order that Kneeland obtained against Furlong last November.
As RadarOnline.com previously reported the Terminator star was ordered to stay at least 100 feet away from his wife, her workplace and her vehicle for the period of three years and cease any contact with her via email, or telephone.
Furlong was also banned from owning any handguns and ordered to enroll in a battery intervention program for one year.
The judge ruled this morning that Furlong had violated the terms by coming within 50 feet of his estranged wife and he was immediately placed into custody.
But it appears he will be free again soon, for at least a few hours, as he faces yet another court appearance. There is a hearing scheduled for tomorrow for an order to show cause regarding modification of child support.