EXCLUSIVE DETAILS: Celebrity Apprentice Star Gary Busey Pulled Over On Suspicion Of DUI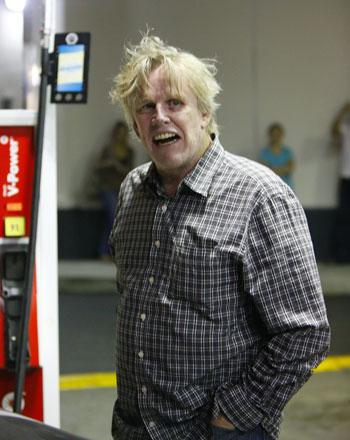 The same day that it was announced that Gary Busey is set to star in the new season of Celebrity Apprentice, the troubled actor was pulled over in Malibu on suspicion of driving under the influence, RadarOnline.com has learned.
Busey, 66, was driving on the Pacific Coast Highway in Malibu around 12.30 pm on January 13 when sheriff deputies were flagged down and alerted by fellow motorists of a black Mercedes driving erratically.
Article continues below advertisement
"They pulled Busey over after watching him swerve in and out of his lane," Lt. Rich Erickson, a spoke person for the Los Angeles County Sheriff's Department tells RadarOnline.com.
"There were about half a dozen officers surrounding Busey and they were conducting field sobriety tests," a source at the scene exclusively tells RadarOnline.com. "His eyes were wobbly and he was all over the place. He was a mess."
Despite his questionable driving, Busey passed all the field sobriety tests conducted by officers at the scene.
"They determined that he was not under the influence of any drugs or alcohol," says Lt. Erickson. "Apparently he's just not that good a driver!"
The I'm With Busey star was allowed to go free without any charges being pressed but the witnesses weren't so lucky.
The pair snapped photos on their phone while Busey was being questioned by the police and were told to stop, but took one more as they were driving off and were pulled over themselves!
MORE ON:
Celebrity Justice
Article continues below advertisement
"We were told by the police officer that they were doing an investigation and we were disrupting it," says the source. "He said, "What if he was on crack, crystal meth or had a gun?'"
The middle-aged couple was then arrested, held in jail for five hours and charged with Obstructing a Peace Officer in His Duties.
Busey was injured in 1988 in a motorcycle accident when he was not wearing a helmet, after which his skull was fractured and is thought to have caused permanent brain damage.