EXCLUSIVE COURT DOCUMENT: Roseanne Barr Slams Ex Ben Thomas For Disregarding Her Privacy & 'Emotional Sanguinity'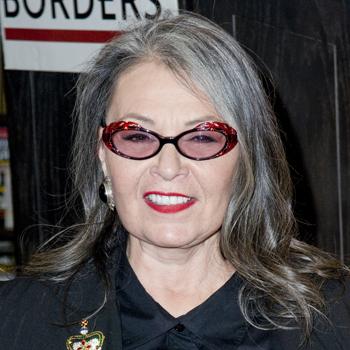 Roseanne Barr has filed a lawsuit against her ex-husband Ben Thomas, and you can read it here exclusively on RadarOnline.com.
The comedianne is furious with Thomas, the former bodyguard who was her husband from 1995 to 2002, for an action he filed against her last October.
READ THE COURT DOCUMENT HERE
That's when Thomas went to court complaining Roseanne was violating the custody agreement for their son Buck. According to Thomas, when Roseanne decided to move to Hawaii a year earlier and wanted to take Buck, 15, with her, she agreed to fly Ben and his new wife over to see him for 10 days each month, all expenses paid. He claimed she pulled the plug on the deal, quoting from one of her emails "I decided I'm no longer interested in abiding by this ridiculous arrangement" and suggested if he wanted to see Buck, he could "buy himself a ticket and book a room."
Article continues below advertisement
What's set Roseanne into such a tizzy wasn't what he said in that legal doc but that he said it so the whole world could see it.
According to Barr's new action, filed in Los Angeles County Superior Court on January 28, when the former couple divorced, their "2002 Agreement and Order" mandated intense confidentiality and ordered the sealing of all documents.
Thomas' October filing, Roseanne says in her new lawsuit, "ignored the confidentiality provision which he was unquestionably bound by, and revealed his self-serving attitude and wanton disregard for Plaintiff's privacy, emotional sanguinity...."
What particularly ticked off the stand-up queen-turned-author, was that Thomas' suit included emails she'd written him, complete with her email address!
Roseanne moved to the Big Island of Hawaii with Buck, and her boyfriend of seven years, Johnny Argent. She's endeared herself to the locals in her somewhat unglamorous part of the island by being active to several community efforts to better the lives of the poor and disadvantaged.
Article continues below advertisement
She also raises macadamia nuts, has landed back on the best-sellers list with her latest book, Roseannearchy, and will be pitching Snickers in a high profile ad in next weekend's Super Bowl.
Roseanne's lawsuit against her ex is claiming Intentional Infliction of Emotional Distress, Breach of Contract, Invasion of Privacy and several other wrongs.
RELATED STORIES:
Roseanne Barr Blames Mormon Church For The Death Of Marie Osmond's Son