EXCLUSIVE: Bachelor Pad Sequel - The Casting Parties Begin!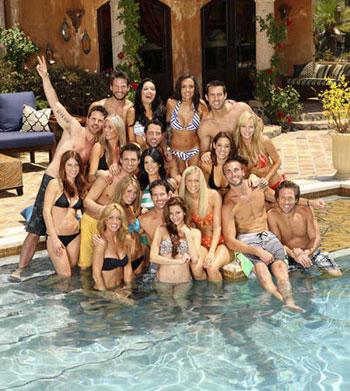 Despite fans' lukewarm reaction to Bachelor Pad, ABC is about to begin casting a second season of The Bachelor spin-off, RadarOnline.com has exclusively learned.
"If you're on the invite, then you're in the running to become a contestant on Bachelor Pad," a source exclusively told RadarOnline.com.
Next Entertainment, the production company that owns the show, blasted invitations to the sexiest and most popular cast members of previous Bachelor and Bachelorette seasons. The invite promises an open bar, suggests cocktail attire, and is an on-camera event.
Article continues below advertisement
"Sixty-five previous contestants have already responded and are going to the New York event on January 30. Similar casting parties will follow in Los Angeles and Chicago," our source explained.
"Everyone has to sign a waiver of release so they can be on camera and they plan to air the footage in the current season of The Women Tell All.
"The producers are trying to pick their characters and come up with the cryer, the drunk and the angry contestant," said our source.
Lucky Bachelor Pad winners Dave Good and Natalie Getz won the $250,000 prize in the first season of the show - a season with cast mates who took their "no holds barred' attitude to the Pad with plenty of drama, tears and bed hopping.
"I'm sure they will be shooting in the Spring again although there are no definite dates."
RELATED STORIES:
VIDEO: Bachelor Pad Kicks Off With Major Drama - And Nearly Naked Twister!