Director/Choreographer Kenny Ortega First Witness At Dr. Conrad Murray's Preliminary Hearing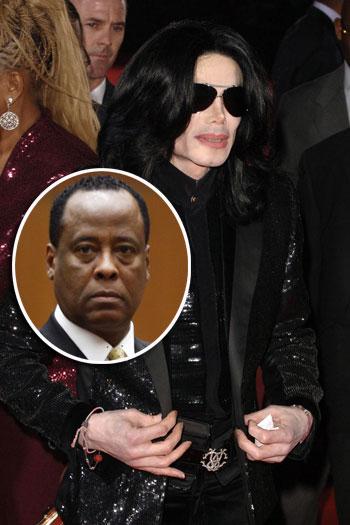 Famed director/choreographer Kenny Ortega was the first witness called to the stand in the preliminary hearing of Dr. Conrad Murray in Los Angeles on Tuesday. The hearing is to determine whether Murray should stand trial for Michael Jackson's death on June 25, 2009.
Ortega was rehearsing with Jackson for his upcoming This Is It concert tour. On the stand, Ortega said that during a rehearsal on June 19, "Jackson didn't appear well at all. I didn't know what was wrong but I knew something was wrong."
Article continues below advertisement
Ortega also testified he met with Dr. Murray the next day at Jackson's home and Murray was upset that he (Ortega) had sent Jackson home the day before.
Ortega said the last two rehearsals with the pop star on June 23 and June 24 were wonderful rehearsals saying, "Michael was in great form."
In his opening statement, prosecutor David Walgren gave a detailed timeline of the night Jackson died. He said the medical treatment began at 1:30 AM with valium and at 10:30 AM the next morning Dr. Murray was administering the anesthesia propofol through an IV. Walgren says evidence will show Murray waited at least 21 minutes after Jackson died before calling 911 and first ordered a bodyguard to help him clean up evidence in Jackson's bedroom.
Jackson's family is in court, including his mother Katherine, his sister LaToya and brother Jermaine. Fans are gathered outside the courtroom and during the recess some hugged Katherine Jackson before she was taken to a private waiting area.
The preliminary hearing is expected to last a couple of weeks; dozens of witnesses are expected to testify.
RELATED STORIES:
Lawyers For Michael Jackson's Death Doctor Want Syringes Tested