Bret Michaels Fine After Heart Surgery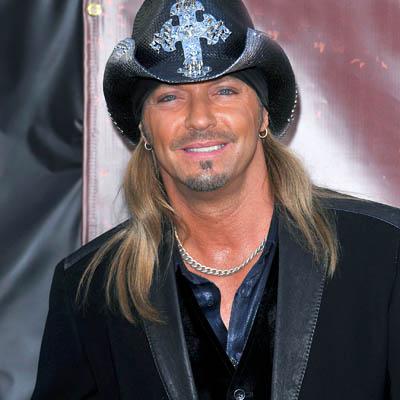 Poison rocker Bret Michaels is OK after undergoing a cardiac catheterization to close a hole in his heart Monday, RadarOnline.com has learned.
"Bret Michaels underwent a successful heart procedure today at St. Joseph's Hospital and Medical Center in Phoenix," the Poison singer's rep told People, adding the bandana-wearing blond "is currently recuperating at St. Joseph's where he remains for observation in ICU."
Article continues below advertisement
As RadarOnline.com previously reported, Monday's procedure was not an emergency one, but rather a preventative measure doctors decided to take in hopes of reducing the risk of the rocker suffering from blood clots or further strokes, which he's more susceptible to with the hole in his heart.
In the procedure, doctors inserted a catheter into a vein in Michaels' groin, and guided wires into his heart, as well as a closure device that will remain there permanently. The device, doctors said, should cease abnormal blood flow between the two chambers of the singer's heart.
The 47-year-old Celebrity Apprentice winner was hospitalized on April 21, 2010, following a near-fatal brain hemorrhage, and spent nearly two weeks in the hospital. After a mini-stroke a month later, doctors detected the hole in his heart, known medically as a patent foramen ovale.
RELATED STORIES:
VIDEO: Bret Michaels & Longtime Girlfriend Kristi Gibson Engaged!