Blake Lively Scores Gossip-Worthy Contract As Chanel Ambassador!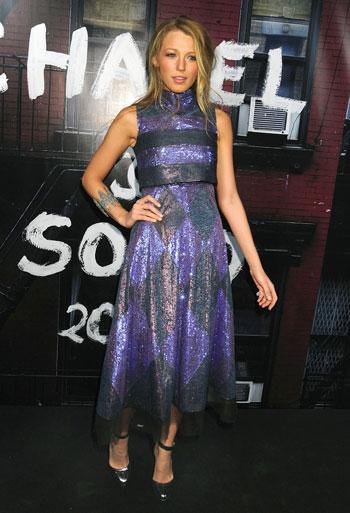 Though it comes as no surprise, Blake Lively has scored herself a fabulous fashion contract! The Gossip Girl heen tapped as the official ambassador for Chanel's newest handbag line, Mademoiselle, according to Women's Wear Daily.
Blake will be featured in an advertising campaign photographed by Karl Lagerfeld himself, and will premiered in April magazine.
Over the past year, Blake has staid close to the French fashion house, attending their Couture show in Paris as well as their Soho store opening in New York.
Article continues below advertisement
"She's a kind of American dream girl," says Lagerfeld about Lively, who he was introduced to by Vogue Editor Anna Wintour last July at fashion week.
"Though I am the face of it, I will carry it like every girl," Lively said of the bag. "I will always feel it's more than just a purse. It's a quilted case full of lipstick, love letters and the dreams and possibilities that I have always felt every time I see that beautiful 'CC.' "