AUDIO: Original Green Hornet Star Van Williams 'Upset' With New Seth Rogen Version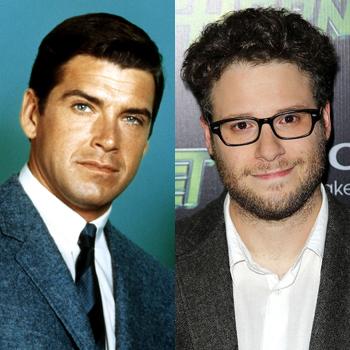 Van Williams was a "purist" with the way he portrayed the Green Hornet in his 1966 TV series, which makes the 76-year-old not at all happy with the new Seth Rogen big screen version.
Now retired and living in Idaho, Williams gave an exclusive interview to Paul Edwards, who hosts a radio program on Detroit's WLQV AM.
"He had turned down every other interview request, and turned us down too," Edwards tells RadarOnline.com exclusively. "Then he was suddenly on the phone to my producer saying he'd do it." The interview was broadcast on Friday.
Article continues below advertisement
"I was pretty upset with the way they did it," Williams told Edwards. " They took their own license with it, they didn't follow the character. I was very insistent, when I was offered that role for the television series that I was going to follow the characters as they had done it through all the radio shows…I wasn't going to do camp, like they did in Batman."
Williams revealed that he hasn't seen the film but seeing the trailer for it was enough to make him turn down an invitation to the premiere. "After all I'd heard, I was not that interested. I've got a lot of friends calling me and
saying, 'they ruined it.' I haven't seen it, but after all this bad comment, I'm not sure I want to see it."
Williams still fondly remembers his ABC series, even though it only last 26 episodes."For a show that only had twenty-six shows, the thing has had a long, long life. I enjoyed doing that show. That was a very, very hard…the hardest show I ever did, work wise. We worked long hours, and all those fight scenes."
Article continues below advertisement
The new big screen Green Hornet also features Asian superstar Jay Chou and Cameron Diaz.
Williams admitted he'd never heard of Seth Rogen and holds nothing against him personally. He was just shocked Rogen, who co-wrote the script as well as stars as the comic book hero, decided to play it for laughs.
He may even get to a local theater to see the film, Williams added. "You know, I might. I guess because I did the Green Hornet, and I was loyal to it, I guess I really should go see it."