AUDIO: Bristol Palin Says Levi Has Seen Their Son Only 3 Times In Months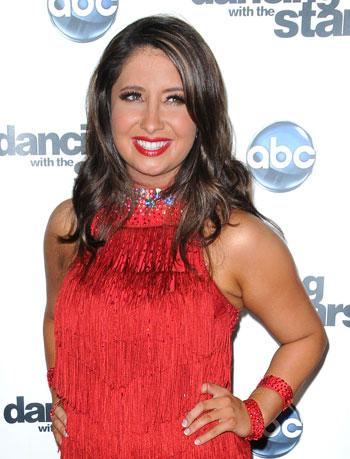 Bristol Palin revealed she has a new boyfriend and that her old love, Levi Johnston, has seen their son Tripp only three times in the past few months.
The disclosures came during a radio interview and when questioned about how often Levi sees Tripp, Bristol said:
"Since Dancing With the Stars he's seen him at most three times."
And she made it clear that these are not long visits, stating the average time spent was about four hours.
Article continues below advertisement
"It's unfortunate for Tripp," she said on the Bob & Mark Show, which airs in Alaska
Bristol confirmed she has a new man in her life but didn't name him. She also said since she has moved to Arizona she is exploring an on-air job in radio.
"I'm thrilled," she said about her new life. She also confirmed that she has asked Levi to sign away his parental rights to Tripp, but Levi has refused.
"Have I asked him to change Tripp's last name? Yeah of course," Bristol said.
"I've asked him to do that many times…just sign over your (parental) rights. He just doesn't want to sign them over because it looks bad on paper."