Amanda Knox Murder Conviction Evidence Appeal Finally Underway In Italy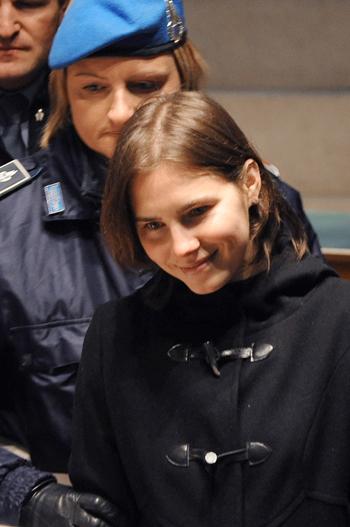 Fourteen months after she was convicted in the brutal murder and sexual torture of her roommate in Italy, Amanda Knox was back in court Saturday for the start of the review of DNA evidence used in the case.
As RadarOnline.com previously reported, an appeals court had ordered that the Seattle native and her Italian boyfriend should have the DNA evidence that was used to convict them re-evaluated by independent experts.
Article continues below advertisement
That process started Saturday as the court appointed two professors of forensic medicine Carla Vecchioti and Stafano Contino, giving them a 90-day deadline.
Knox and her now ex-boyfriend Raffaelo Sollecito were convicted in December, 2009 for the 2007 murder of Meredith Kercher. Kercher, from the UK, and Amanda were both doing semesters abroad in Peruga, Italy and found housing together.
Meredith was stabbed to death in the small house the women shared, and prosecutors insisted that blood found on a knife they said was the murder weapon as well as on the victim's bra matched the defendants.