VIDEO: Super-Skinny Texan Ann Ward Wins America's Top Model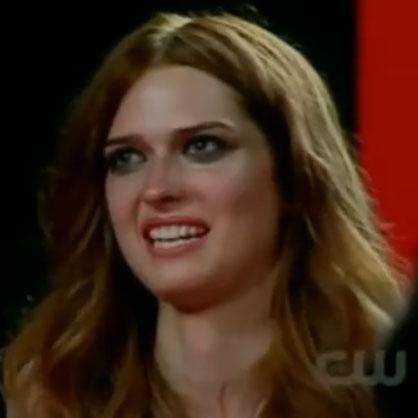 Super-skinny Ann Ward was crowned the winner of the CW's hit show America's Next Top Model Wednesday, for which the wiry, 6 ft., 2-in tall Texan was rewarded with a modeling contract, a spread in an issue of Italian Vogue, and a $100,000 contract with Cover Girl cosmetics.
Watch the video on RadarOnline.com
"This has been a very, very long journey for both of you," the show's Tyra Banks told Ward and the second-place finisher Chelsey Hersley prior to announcing the winner.
Article continues below advertisement
"I'm so happy that I can make my parents proud," Ward said after her win. "I won... I can't believe any of this right now."
Hersley, however, exhibited anything but model behavior in a post-loss interview, as the blonde said, "I feel cheated I feel like I have the whole package... and I don't think Ann does."
Ward's success is sure to generate some controversy, as she was so emaciated earlier in the season, judge Miss J Alexander was able to put both of his hands around her waist in a promo clip Banks would later apologize for.