VIDEO: Jenny McCarthy -- 'I'm Not A Serial Dater'; Says Charlie Sheen 'Exudes Sexual Energy'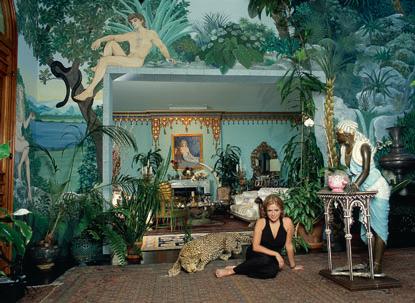 Jenny McCarthy dished on her love life, both on- and off-screen, on The View Wednesday, as the 38-year-old blonde bombshell opened up about her recent relationships with funnyman Jim Carrey and fitness model Jason Toohey, as well as working with the unpredictable Charlie Sheen.
Watch the video on RadarOnline.com.
McCarthy said that she shared a "wonderful relationship" with The Cable Guy star, and that their five years together was a long time when measured by Hollywood standards. As for Toohey, McCarthy said she's "not a serial dater," just trying to enjoy the single life, as she said she's been in relationships since the age of 12.
Article continues below advertisement
McCarthy said she often place unrealistic expectations on her suitors, admitting she's dreaming up "soap opera scenarios" -- i.e. wedding bells -- very early on in her relationships. She said she's often surprised her love life is the basis of many tabloid stories, but admitted she gets caught up in keeping track of the show business rumor mill herself.
McCarthy, who plays Charlie Sheen's ex- love interest on the hit program Two and a Half Men, had glowing words about her unpredictable TV co-star.
She said she worked with around the same time of his late-October incident in New York, adding everyone wanted to know "if he had issues."
Not so, said McCarthy.
"He was great!" McCarthy said of Sheen, adding he was "super-cool, sweet" and "exudes sexual energy."
Two and a Half Men airs Mondays on CBS at 8/7c.
RELATED STORIES:
Jenny McCarthy In A Romantic Kiss With Mystery Man