VIDEO: Barbara Walters Finds GTL, Fist Pumps Fascinating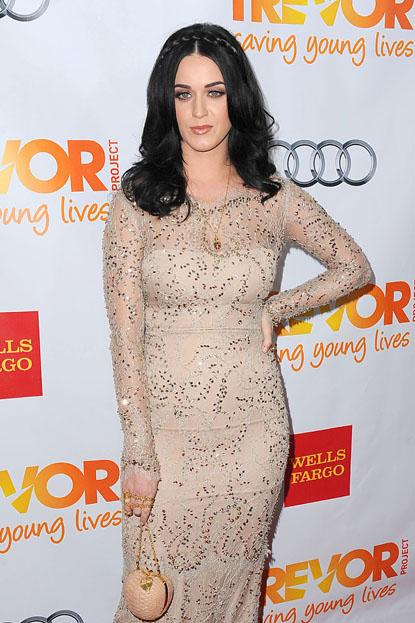 On Thursday, Barbara Walters unveiled her 10 Most Fascinating People of 2010, with General David Petraeus topping the list, but we were more fascinated in Walters' selection of the entire cast of MTV's ratings juggernaut, Jersey Shore.
The cast, who've been cashing in on their newfound fame with lucrative appearances and endorsements, told Walters what they were doing prior to appearing on the show. Among the highlights: The Situation -- who made $10 million this year -- said he was fired from a fitness center, while Vinny Guadagnino said he was a pre-law student.
Article continues below advertisement
The iconic journalist then asked the bunch, "So look, I need a lesson, because you have your own language, so you need to help me ... GTL?"
"Gym tanning and laundry," said The Situation. "It's almost like an abbreviation for our schedule, what we would do the first thing when we wake up."
"Grenades?" Walters asked.
"It's an unattractive female," Pauly D, which slightly rankled Walters.
"It's just guy slang, it's just humorous guy language that nobody's really intended to hear," The Sitch clarified.
Said Snooki: "When Barbara was speaking in our language, that was frickin' awesome!"
Also making the list were actress Betty White, pop sensation Justin Bieber, Facebook head Mark Zuckerberg, new American Idol judge Jennifer Lopez, Academy Award winner Sandra Bullock, Prince William's fiancée Kate Middleton and NBA star LeBron James.
First lady Michelle Obama received the honors last year.
RELATED STORIES: